AUDIT REPRESENTATION/Proven Results
Internal Revenue Service (IRS)
Franchise Tax Board (FTB)
State Board of Equalization (SBOE)

Attend Audit-Abate Penalties
Offer in Compromise Strategies
Release a Lien/Levy/Garnishment
This certificate was presented to Cindy J. Harris, CPA in year 2000 for outstanding leadership in the California Society of CPA's Action Network program. Providing years of one-on-one interaction with our California State Legislatures resulting in positive changes in tax laws affecting individuals and business.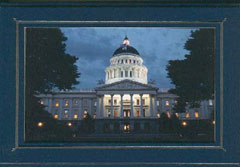 No Change Status
"I take pride in our no change status (which means our clients have not paid any additional tax)
for our in-house compilations" - Cindy J. Harris, CPA.

We work aggressively & effectively to eliminate or minimize any tax problem!


Client Letters
Please take a minute to view a letter our client sent to us by clicking here.