TAX RETURNS/Trusted Public Experience
Business-Estate-Fiduciary-Gift-Income
Corporate-Individual-LLC-Partnership-Trust
W-2-1099-Payroll-Sales Tax

All States to Foreign Taxes
Strategic Tax Planning
Incorporate New Law Change

Client Center

Download Organizer
Request Appointment Dates and Times
and More...



| | |
| --- | --- |
| | |
| IRS | CA |

For Additional Information on how to Download your Organizer, please click here to view the Help Document.



Why carry the load alone?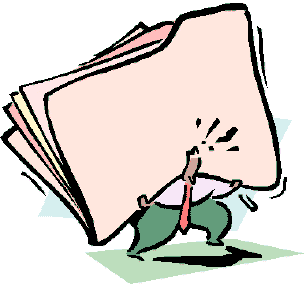 Whether you have a question, need help with organizing your data, or want the full service, call
someone you can talk to…

Cindy J. Harris, CPA
Prepared by someone with over 15 years professional experience. Certified Public Accountant since 1985. SCV resident since 1983. Member of AICPA, California Society of CPA's, Key Contact Legislative Coordinator & Community Volunteer. Professional history; Kenneth Leventhal & Co (National CPA Firm from 1983-1989), Security Pacific Corporation (1989-1993). Santa Clarita Office independently owned and operated since 1993. Graduated California State University Northridge (Magna Cum Laude) '83.
Adoption Expenses
Alimony Paid
Alimony Received
Business Income and Expenses
Business Use of Home
Capital Gains and Losses
Charitable Contributions
Child and Dependent Care Expenses
Children's Interest/Dividend Income
Dependents
Direct Deposit of Refund
Dividend Income
Education Expenses
Employee Business Expenses
Estate Information
Estimated Taxes
Farm Income and Expenses
Foreign Information
Foreign Wages and Other Income
Gambling Income and Losses
Health Insurance Premiums
Household Employment Taxes
Installment Sales
Interest Income
Interest Paid
Investment Expense
Investment Interest Expense
IRA Contributions
IRA Distributions
Keogh Contributions
Medical and Dental Expenses
Miscellaneous Income
Miscellaneous Itemized Deductions
Mortgage Interest Expense
Moving Expenses
Partnership Information
Pension Distributions
Purchase of Business Assets
Railroad Retirement Benefits
REMIC Information
Rent and Royalty Income & Expenses
S Corporation Information
Sale of Business Assets
Sale of Home
Sale of Stocks & Bonds
SEP Contributions
Simple Contributions
Social Security Benefits
State Tax Refunds
Student Loan Interest
Taxes Paid
Tax Return Preparation
Trust Information
Unemployment Compensation
Vacation Home
Vehicle Information
Wages, Salaries, Tips
And MORE